Quality
Quality has always been central to our Millenis activities and is an integral part of our service. It is integrated in a system of structured steps and implemented at all stages of our different sectors as well as within each department: Sourcing market, Logistics, Shipping, Management, etc.


The Millenis quality process
• Management commitment: The essence of Millenis is to build traced chains in complex speciality markets. Not only does this call for a spirit of adventure in the search for solutions and innovations but also guarantees security and quality at each stage of production, from manufacturer to consumer
• Attention to, and analysis of, our clients' needs in order to propose a personalised solution.
• Upstream and downstream product traceability, monitored permanently.
• A certified quality approach: Certification ISO 9001 2015, FCA Ovocom and Bio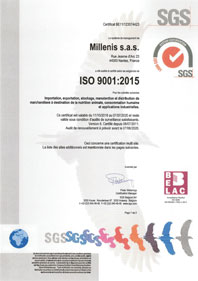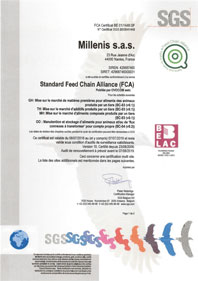 A qualified and experienced team
The quality team is composed of about ten men and women based in France, Hong Kong and China, who travel around the world to secure our materials and markets.
Quality works in close collaboration with the markets because the products must first and foremost correspond to client demands (composition, texture, colour, packaging, taste, contaminant, reactivity, etc. There are dozens of parameters!). They must also satisfy the national, international and normative regulations.
Agro-processing or chemical engineers, each team member is a specialist in his/her field. Their main regular missions include:
• HACCP (Hazard Analysis and Critical Control Point) studies of the products and the setting up of associated control plans
• Sample management and monitoring
• Becoming the client's 'technical' representative
• Management of complaints and infringements and implementation of corrective actions
• Compliance monitoring
• Analyses in internal laboratories and others in external ones, in partnership with the best international labotaries
• Auditing of suppliers at international level
• Management of certifications and approvals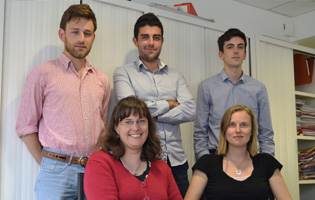 Our quality team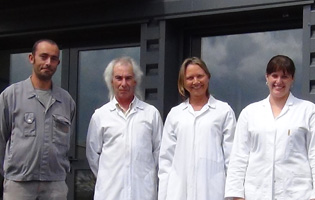 Specialists working on the sample library